Television
Sam's television career began in 1972 with Derek Jacobi in Man of Straw by Heinrich Mann, directed by Herbert Wise and later also with Jacobi and Herbert Wise, one of the most acclaimed series of all time, I, Claudius, in which he played Cassius Chaerea.  He went on to work again with Wise in the BBC's much lauded complete Shakespeare series appearing in Julius Caesar, playing Casca, and then in the same series with Director James Cellan Jones playing Angelo in The Comedy of Errors.
In 1977 he was in several episodes of Space 1999, followed by his role as the Caliph in the ever popular Blake's 7 in 1980 and in 1981 as Niccolo Machiavelli in the BBC's The Borgias. In 1983 he starred as Inspector Ghote in Inspector Ghote Moves In with Irene Worth and Alfred Burke.
One of his most highly praised roles was as Gandhi in 1984 in Mountbatten, The Last Viceroy with Nicol Williamson, Ian Richardson and Janet Suzman. In 1987 he again worked with James Cellan Jones in The Fortunes of War with Kenneth Branagh and Emma Thompson, playing Dr Shafik.
His work for the BBC has included both Yes Minister and Yes, Prime Minister as well as more recently Spooks.
He was particularly proud of his role as St Paul in the BBC and Discovery Channel's documentary drama about the Saint's life.
Reviews
"Other fine performances include the impressive Sam Dastor as Cassius"
Philip Purser in The Telegraph
"Herbert Wise's wonderfully fresh production of Julius Caesar for the BBC…..featured an admirable Casca from Sam Dastor."
The Telegraph
"Inspector Ghote was played with the most cool, unflappable composure by Sam Dastor ; he left a memorable visiting card."
The Telegraph
"Sam Dastor's Gandhiji was as moving as anything in this series."
Amazon on line review
Sam as Casca in 
Julius Caesar
Sam as Gandhi in
Mountbatten the Last Viceroy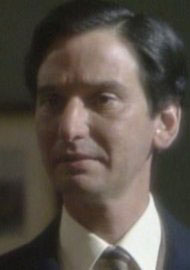 Sam as Inspector Ghote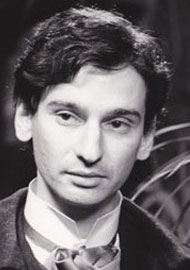 Sam in
Man of Straw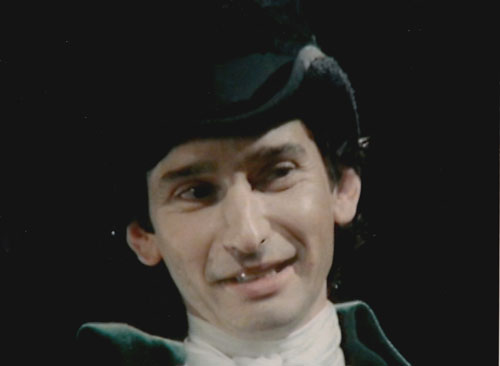 BBC
Blake's 7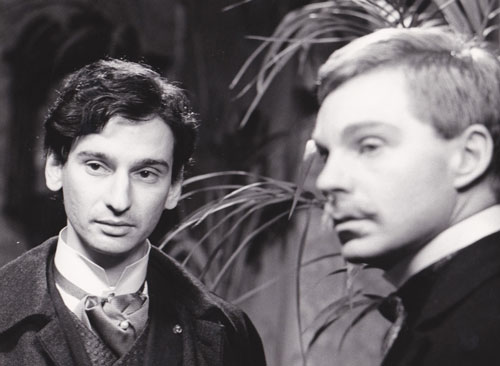 BBC
Man of Straw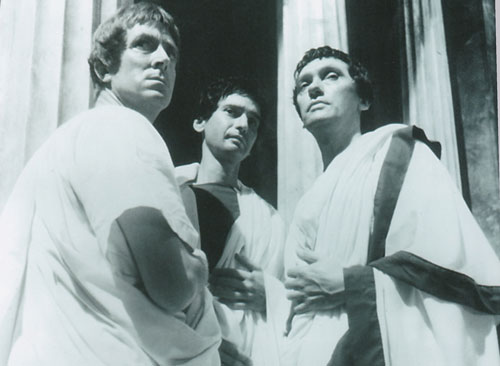 BBC
Julius Caesar
with Sam as Casca (centre), left David Collings (Cassius), right Richard Pasco (Brutus)
BBC
Space 1999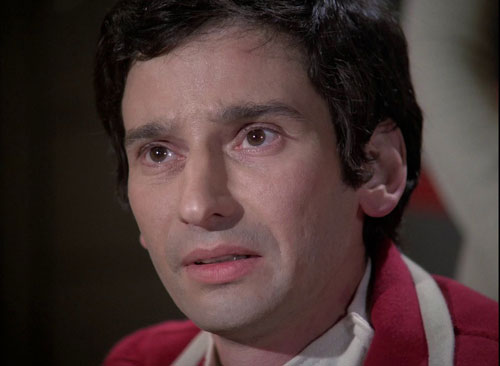 BBC
Space 1999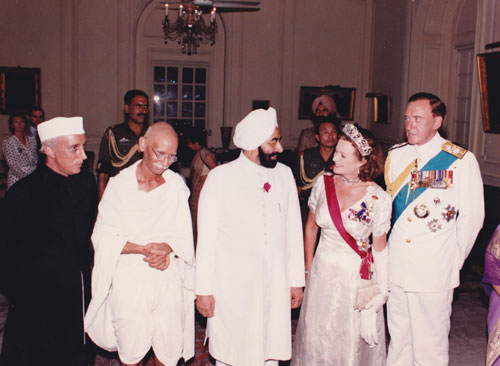 Sam as Gandhi in
Mountbatten, The Last Viceroy
with Ian Richardson, Zail Singh - President of India, Janet Suzman and Nicol Williamson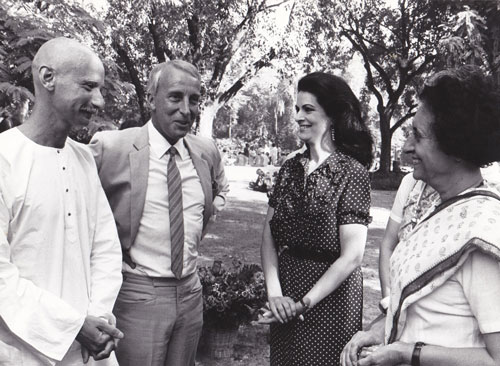 Off set picture of Sam as Gandhi in
Mountbatten, The Last Viceroy
with Ian Richardson, Producer, Judith de Paul and Mrs Gandhi.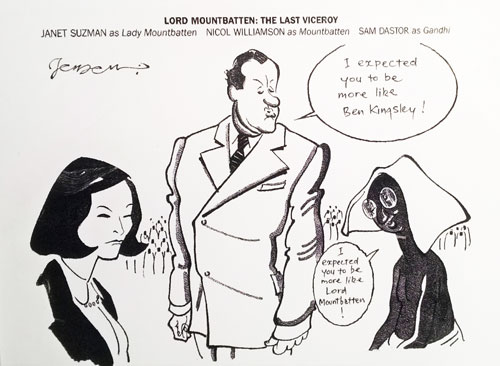 Punch Cartoon by John Jensen of Sam, Nicol Williamson and Janet Suizman in
Mountbatten, the Last Viceroy, r
eproduced by kind permission of Punch Ltd.,
www.punch.co.uk